Introduction
RapidBar allows you to add team member to your account. Adding other members has many benefits like tracking user actions or limiting their access to certain functionalities only.
Available user roles
There are currently 4 user roles available in RapidBar: Owner, Manager, Auditor and Transfer. Owner and managers have the same privileges apart from the fact that only the owner can access subscription and payment information.
The following table shows the differences between each role
Adding a new team member
To add a team member:
In the RapidBar web app, navigate to the location setting (gear icon next to your location name)
Click on the "Team" menu item
Click the "Invite" button
Add the user's email address
Select the location(s) that you want this user to access by checking the box next to the location's name
For each location, select the user role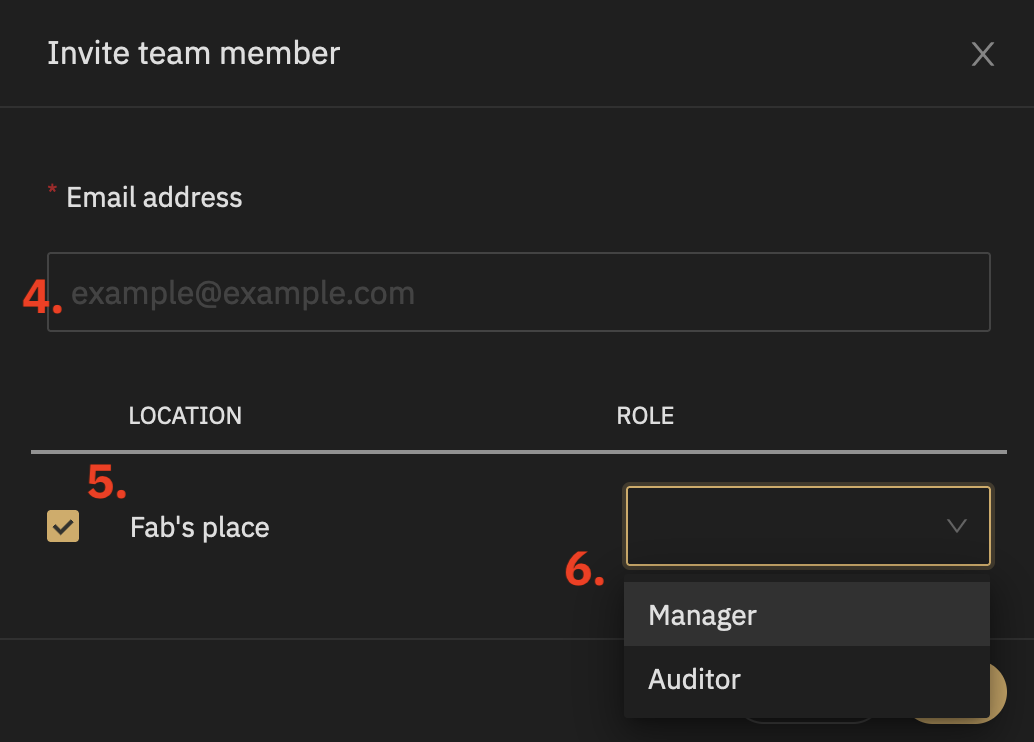 Removing a user from your account
To remove a user, please contact support and include the user's email address in your request.
Can't find what you're looking for?